Chateau de Sancerre
At the heart of the Loire's terroirs
Chateau de Sancerre is one of the rare French wine estates bearing the name of an appellation. Situated on the left bank of the Loire and overlooking a unique terroir of 4 different soils, its 55-hectare vineyard is planted with vines, representing an average age of 25 years. The region's rolling hills and semi-continental climate produce lively and crisp Sauvignon Blanc wines boasting good structure, and evoking well-ripened gooseberry aromas and smoky, flinty notes. The wines of Chateau de Sancerre are made, matured and bottled in-house. The art of blending meets high standards in keeping with the Constable of Sancerre's motto: "Advance before the best".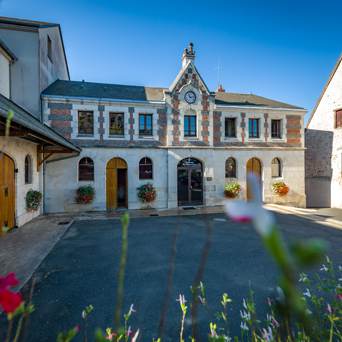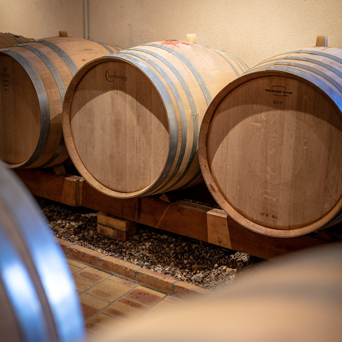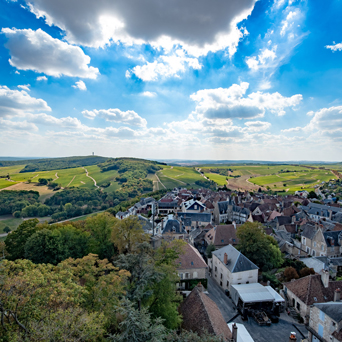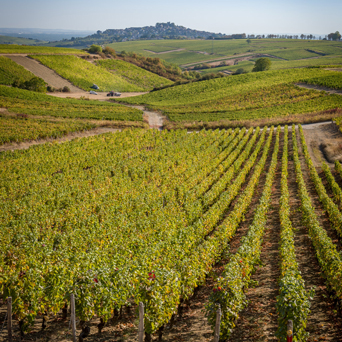 The entire vineyard has obtained level 3 High Environmental Value Certification, guaranteeing the estate's performance with regard to the local biodiversity, as well as fertilization, irrigation and phytosanitary practices.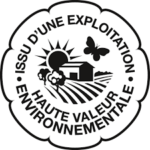 Selection of wines made at Chateau de Sancerre
An incredible tasting experience… At the heart of the region's terroirs
A commented tasting of the wines of Sancerre on top of the Fiefdom Tower
Boasting a 360° view, this location provides a breathtaking experience! A guide will introduce you to the grape varieties and terroirs of Sancerre and will comment a wine tasting paired with local specialties (Chavignol goat's cheese, Sancerre ham and Sancerre almond biscuits). Take part in an incredible and unique tasting experience.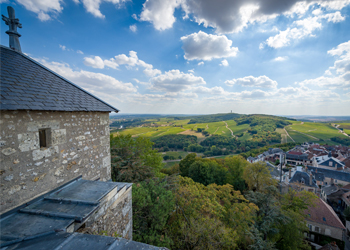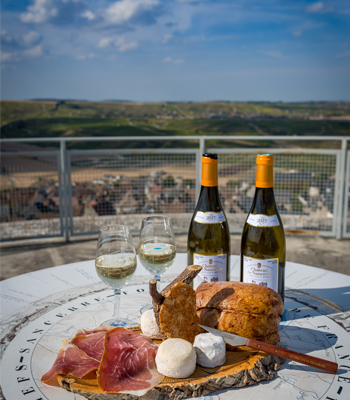 TIMES AND DURATION – 2019
Length of the visit: 1hour
From May to August:
From Tuesday to Saturday: 11.30am and 6pm
Other days: booking required (at least 6 adults)
During the low season:
Booking required (at least 6 adults)
ADMISSION FEES – 2019
Adult: 12€
12 to 18 years old: 6€
Under 12 years old: free admission
Refund of the visit for every purchase of 6 bottles of wine.
CONDITIONS – 2019
Booking required
Minimum. 4 adults – Maximum. 15 adults
Access to the Fiefdom Tower: depending upon the weather, the tasting takes place at the top of the tower or in Chateau de Sancerre's cellar with the possibility of still visiting the tower.
Tickets are available at the Sancerre Tourism Office or can be purchased directly at the Chateau.
SHOP OPENING HOURS – 2019
From April to September:
From Monday to Sunday: 10 am – 7 pm
Other months of the year:
From Monday to Tuesday: 8.30 am – midday / 1.30 pm – 5 pm
From Wednesday to Friday: 10 am – 7 pm
Saturdays & Sundays: 10 am – 7 pm (only during the school holidays)
A form at your service.
For all inquiries, please fill in the form below. We will get back to you as soon as possible.
Address :
6 rue Porte César – 18300 SANCERRE (France)
[cf7form cf7key="contact-form"]
The information collected with this form will be processed by Chateau de Sancerre to contact you and for sales purposes. The data is intended for Orchidées, Maisons de vin. According to the Data Protection Act of the 6th of January 1978, you are entitled to access and correct your personal details.
If you would like to do so please send an email to: Correspondant Informatique et Libertés – cil@terrena.fr .